Training To Run A 5k – Week One Notes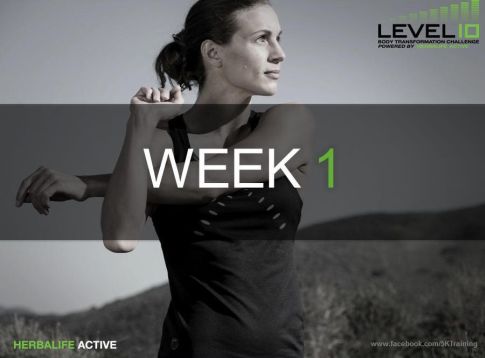 WEEK  1 KEY TRAINING CONCEPTS

START SLOW
This is a five-week program, not a program for one week or one day. Trust the training over the WHOLE five weeks and be patient.
BUILD A BASE
Even the best athletes in the world start their training by building an aerobic base – allow time for your body to adapt.
ACHIEVE SUSTAINABLE FITNESS
We've all experienced or witnessed someone take on an overly aggressive training plan only to quit. Our goal is to build sustainable, smart fitness day after day, week after week
WARM UP
Dynamic Streches to get body ready for running.
Top to toe, starting with a neck stretch.
Time your warm up, 5-10 mins.
Power walk as part of the warm up before every run.
Watch Warm-Up Video
UNDERSTANDING FAT BURNING
Most people that workout have the goal of burning body fat
Though more total calories may be burned during an intense workout, more calories from fat are burned during lower-intensity workouts
Initially, training at a lower intensity will not only help you achieve sustainable fitness, but it will train your body to become more efficient at burning fat, making you a more efficient runner.
WEEK 1 – NUTRITIONAL TOPICS
Proper nutrition is key to complementing any training plan
Training and exercise can only do so much, nutrition helps big transformation happens
FOCUS ON EATING
A variety of colourful fruits and vegetables
Lean sources of protein
Complex carbohydrates like whole grains and yams with their skin
Healthy fats high in Omega-3 fatty acids from cold-water fish, flax and various types of seeds and nuts
AVOID EATING
Sugary foods like soft drinks and sweets
Fatty meats in excess
Foods containing highly processed and artificial ingredients
UNDERSTANDING FUELLING
Carbohydrates and fats are essential for human health, and both fuel physical activity
Lower intensity workouts are fuelled primarily by fat, whereas higher intensity activities, such as racing a 5K, are fuelled by carbohydrates
A healthy, balanced diet contains both healthy fats and adequate,healthy carbohydrates
Strive to consume fats with higher levels of Omega-3 fatty acidsand fewer Omega-6
HEALTHY FAT SOURCES – Almonds, hazelnuts, cashews, cold-water fish and flax
COMPLEX CARBOHYDRATE SOURCES – Barley, quinoa, yams with skin, fruits and vegetables
PRE-WORKOUT MEAL
Formula 1 Healthy Meal, Formula 1 "Free from" and Herbalife24 Formula 1 Sport provide balanced, healthy nutrition. This is perfect to consume 2 to 3 hours before a workout to top offenergy stores. Light on the stomach but highly nutritious. Formula 1 Sport contains L-Glutamine which helps reduce muscle soreness.
POST RUN SHAKE
Consumed with 30 mins of your run, Formula 1 Healthy Meal, Formula 1 " Free from" and for best results Herbalife 24 Rebuild Strength which is great for helping to rebuild after shorter, lower-intensity runs when high amounts of carbohydrates are not burned. Contains L – Glutamine and BCAAs.
Full guide including the running and recovery schedule for week 1: 5k Training Schedule and Plan