Category Archives:
Recovery
The basic premise of all well designed exercise programs is the progressive overload principle. Fitness must be "pushed" from below, i.e. starting slow and progressing to harder workouts slowly. The periodisation model used by 24Fit builds your fitness up with a stair step series of methodical, progressive challenges and recoveries that strengthen your body and keep brain and brawn fresh.
Everyone knows how to work hard — it's those who work equally hard on stretching, recovery, and injury prevention who reach their highest genetic potential in sport and in health. Sequence is key. The science shows that you have to properly sequence your training to develop one aspect of fitness at a time and then use that as a foundation to build the next. Build a broad base of aerobic infrastructure and musculoskeletal resiliency before adding more intense workouts. What is called periodisation training.
There are 3 phases each of 8 weeks:
Phase 1 – Stability.
Phase 2 – Strength.
Phase 3 – Power.
Phase 1 is about establishing stability throughout every part of your body. Thats Spine and Pelvic Stabilization, Shoulder Stabilization and Total Body Integration. By the time you've completed Phase 1, you'll not only have improved posture and joint health, but your body will also be properly prepared for the strength and power workouts to come in Phases 2 and 3.
Stop The Insanity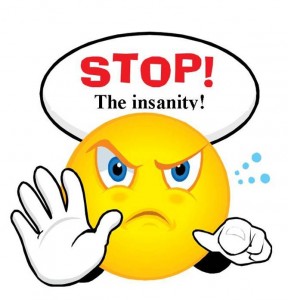 Every day we see more extreme "fitness programs" advertised with high-intensity workouts and volumes of work that even my elite athletes would never hold up to. And every day, we see the injuries in the clinic that define these workouts as ill-designed, dangerous, and unsustainable. What most recreational athletes and fitness buffs don't realize is that elite athletes spend more than half of their time in the gym on injury prevention, and the rest of the time on performance enhancement. Safe and effective stretching and injury prevention workouts might not be spectacular to watch, but they allow athletes to work harder at their sport and in the gym on performance enhancement." Robert Forster – Physical Therapist to 42 Olympic Medalists, NBA and Grand Slam Champions and Member of the Governor's Council on Physical Fitness.
Get ready! Armed with a bulletproof fitness programme and solid science based nutrition you'll get great results..