Category Archives:
Fitness Instructor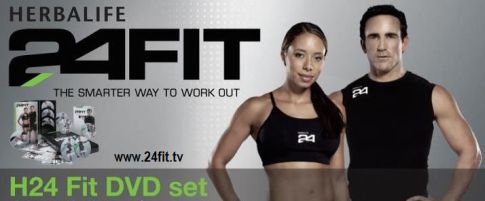 The lead instructors on the new H24 Fit DVD set are Samantha Clayton and Tom Holland:
Samantha Clayton is an Olympic athlete, fitness instructor, spokesmodel and mother of four. She is a certified personal trainer and uses her experience to help others reach their fitness goals.
Tom Holland is an elite endurance athlete and physiologist committed to helping people live a better life through fitness. Tom has run over 50 marathons, is a 19-time Ironman  triathlete and has won several natural body building awards.
Herbalife has announced that is has teamed up with fitness expert Samantha Clayton to provide expertise and insights on how to live an active, healthy life.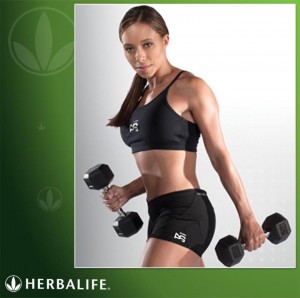 A native of Liverpool, England, Clayton competed for Birchfield Harriers in Birmingham for six years; her breakout year came in 2000 when she represented England in the 2000 Sydney Olympics in both the 200m race and the 4×100 meter relay. Prior to the Olympics, she won two medals in the Olympics AAA trials — a silver medal for the 200m and a bronze for the 100m — as well as a silver medal in the 4x100m relay during the European Junior Championships. Her personal records include an 11.40 in the 100m and 23.02 in the 200m.
After having triplets (and gaining 72 pounds), Clayton refocused on fitness and became a certified personal trainer and group exercise coach through American Fitness and Aerobics Association (AFAA) and International Sport Science Association (ISSA).
Clayton will help educate  about the benefits of living an active, healthy life and write about general fitness topics for a company-sponsored blog.
Samanth  is also  an instructor on the 24Fit DVD  Fitness Program.
Herbalife has teamed up with fitness expert Samantha Clayton. 24fit.tv twitpic.com/a8ga8v

— 24Fit Workout (@24fitworkout) July 16, 2012