H24 Fit DVD Set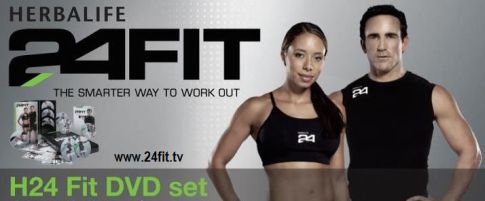 The lead instructors on the new H24 Fit DVD set are Samantha Clayton and Tom Holland:
Samantha Clayton is an Olympic athlete, fitness instructor, spokesmodel and mother of four. She is a certified personal trainer and uses her experience to help others reach their fitness goals.
Tom Holland is an elite endurance athlete and physiologist committed to helping people live a better life through fitness. Tom has run over 50 marathons, is a 19-time Ironman  triathlete and has won several natural body building awards.