Tag Archives:
weight training
A scientifically designed strength & flexibility program is essential to proper bio-mechanics which translates into efficiency (speed), resiliency (injury prevention), and enjoyment (less strain). Learn the secrets we have used for our professional and recreational runners for 30 years to improve performance and protect joints.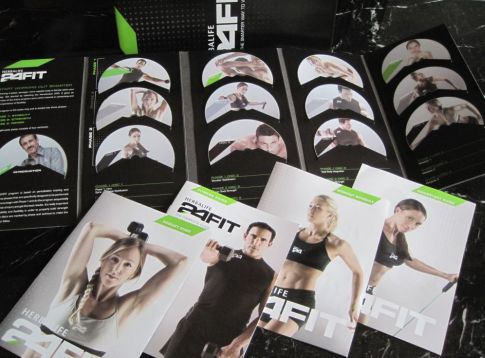 Everyone needs to weight train and you are not too young or old to start now! Even if you have no specific performance goals please consider these too hard facts of aging:
Osteoporosis: It's not just a woman's disease. All of us need a sound strength training program to maintain bone mass as we age. One out of every two women and one in four men over fifty will suffer an osteoporosis related fracture in their lifetime!
Sarcopenia: You may not have heard of but you will. Sarcopenia is defined as the loss of muscle mass as we age and it has serious implications for your health. Men loose one pound of muscle per year after the age of fifty, women slightly less but it is a significant factor in weight gain and associated diseases later in life as muscle burns more calories than other tissues and helps us to stay lean!!
Cycling performance comes down to your Power to Body Weight Ratio. The stronger you become, the more power you can generate on your bicycle which translates to increased speed and climbing prowess. The fastest way to increase your Cycling Power is with a scientific strength training program. Strength training allows you to climb at a higher wattage and lower heart rates, making you a more efficient cyclist able to tackle even the most daunting hills.
Cycling and strength training can radically change your life by improving body composition, reducing health risk factors and increasing vitality. Proper strength and flexibility training best facilitates these benefits and is a short cut to achieving these goals!
Learn the science used by pros and successful beginners alike and discover how to increase your Cycling Power. It's never too late to update your program and start on the proper path to success and enjoyment!
This Lecture Will Teach You:
How weight training will increase power and make you a better hill climber
How a personalized strength training program that will make you a better overall cyclist
The Periodization Strength Training Principles used to train elite athletes to make every workout 100% efficient
Why your strength training program gets stale after 8 weeks and how to avoid plateaus
How to increase power & avoid getting big bulky muscles [unless you want to get big]
Why stretching is critical for performance, injury prevention and recovery
The dangerous exercises that are common in every gym in America but will hurt and not help
The approach to strength training that makes it sustainable
Presented by Robert Forster, Physical Therapist, Author, National Spokesperson and Performance Specialist who has helped athletes win 43 Olympic Medals, NBA and Ironman Championships and Grand Slam Titles. He is an avid cyclist and has completed seven of the toughest multi-day cycling events in the world , including the TransAlp Challenge, La Ruta de los Conquistadores in Costa Rica and the B.C. Bike Race.
WHEN: Wednesday, November 28th at 7:00pm
WHERE: Cynergy Cycles – 2300 Santa Monica Blvd., Santa Monica